Global climate protection efforts are aimed at reducing – if not completely eradicating – greenhouse emissions and limiting global warming by 2050. The phasing out of fossil fuels and the push toward renewable energies (RE) have been causing revolutionary and lasting changes in the labor market for some time now. Renewables have created more jobs worldwide, while those employed in fossil energies could be facing a comparatively bleak future.
Renewables drive employment
In 2019, there were 11.5 million jobs in RE worldwide. That is an increase of half a million from the previous year and over four million since 2012. The global photovoltaic (PV) industry continues to lead the way, accounting for 33% of total renewable energy employment, followed by liquid biofuels (31%), hydropower (17%), and wind (10%).
Countries in the European Union are front-runners in this trend, with the number of people employed (either directly or indirectly) in RE growing by 70,000 in 2018 to around 1.5 million jobs. Here, biomass energy production (23% of jobs) and wind energy (22%) register the highest numbers of employees. Within Europe, Germany has the highest number of renewable energy-related jobs with 17% of the share, followed by Spain with 11% and France with 10%.
Yet different countries tend to prioritize different methods of capturing RE based on their climatic conditions. For example, wind energy is most prevalent in Germany, the United Kingdom, and Denmark, whereas most jobs in Spain, France, and Italy are in heat pump energy generation.
The spotlight on wind
Despite falling CO2 emissions and energy demand during the COVID-19 pandemic – not to mention the resulting recession, the EU is sticking to its plans to achieve greenhouse gas neutrality by 2050. Indeed, the EU Commission is investing heavily to ensure that RE's target share of the energy mix is around one-third by 2030. Wind energy will play a key role in this. The capacity of offshore wind farms alone is to be increased 25-fold to 300 gigawatts by 2050. This is expected to create 62,000 new jobs in our sector. In addition to the new installations required for this, the repowering trend is providing employment impetus in the area of operation and maintenance. Repowering involves renovating older turbines completely and thus upgrading them to the latest performance standards.
Renewable energies are creating more and more jobs worldwide, while employees in fossil energies face a comparatively bleak future.
Educating new perspectives on RE
Of course, the same applies to all jobs in renewable energies: Those with a good education, who continuously increase their qualifications have better job prospects. This is because increasing productivity and efficiency means that requirements are also growing in the renewable energy sectors. Employees looking to switch to wind energy, for example, might require further education and retraining.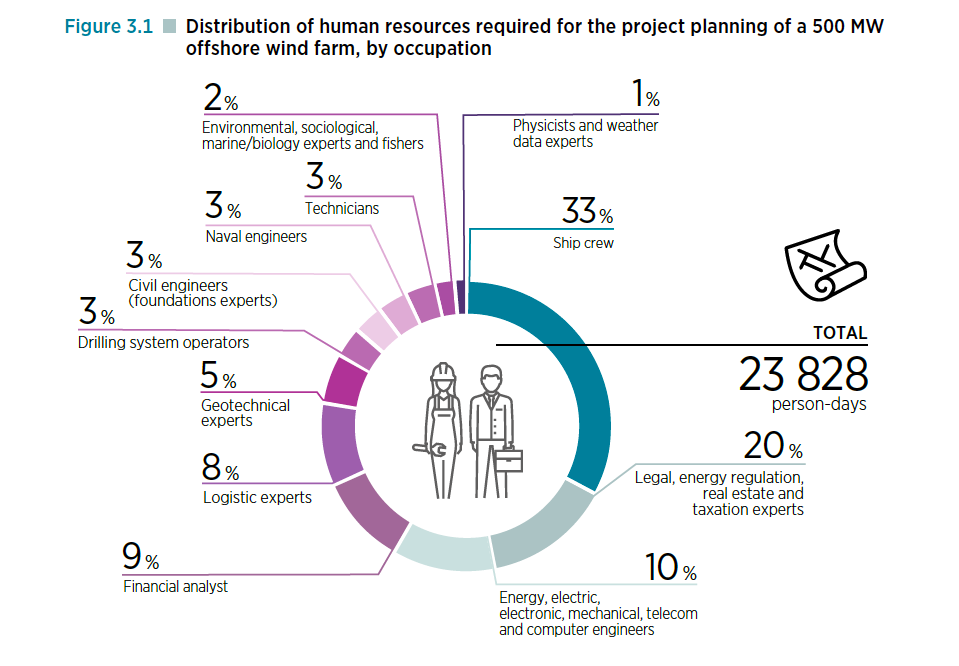 Opportunities aplenty
Wind energy generation requires engineers for electrical and process engineering, for geotechnical engineering or shipbuilding, as well as for mechanical and plant engineering. Physicists and meteorologists are needed for onshore and offshore projects, as are industrial mechanics, mechatronics engineers, environmental protection technicians, and experts in rolling bearing technology, machine diagnostics and vibration control. Of course, experienced industrial and administrative staff as well as specialists in diverse areas as service, sales, administration, law and regulation, occupational safety, finance, IT, marketing and public relations, and research and development also have good chances of finding a job in renewable energies.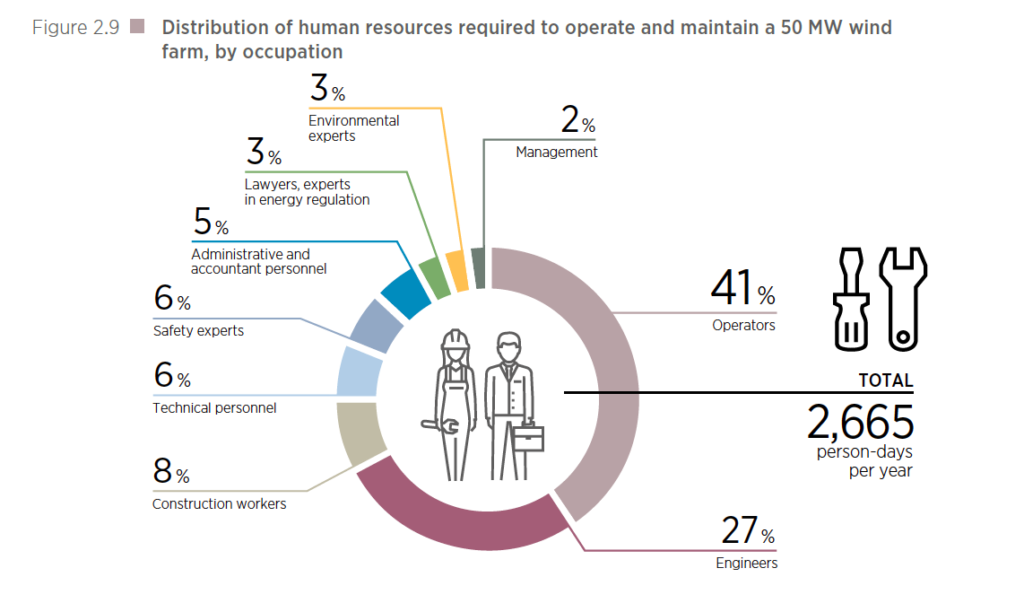 What all occupational groups have in common is the meaningful aspect of working in renewable energies: Those who contribute their expertise and skills here not only secure a job in a globally emerging industry – but also make a decisive contribution to the worldwide efforts of preserving our planet.