The new Sven Wingquist Test Center in Schweinfurt, Germany, features two test rigs to put bearings through their paces. The aim of the project is to aid progress in developing and trialing new large-size bearing technologies – something that is especially important in ensuring bearing reliability in wind turbines.
More thorough testing. More accurate results.
The new test stations are designed to test under more realistic conditions and improve current simulation standards. Moreover, they should enable new large-size bearings to be produced more efficiently than ever before, helping save resources. The main shaft test rig includes a 125-metric-ton disc that works together with 64 cylinders to apply the appropriate force to the component being tested. The power this new rig generates enables more extensive testing, using higher amounts of force – standards conventional test rigs are unable to match.
The smaller test station is known as the dynamic development test rig. What it may be lacking in size, it makes up with versatility. Rather than being solely deployed for the wind energy industry, this test station will be used for testing bearings from a range of industries, such as shipbuilding, mining, the cement industry, and the steel industry.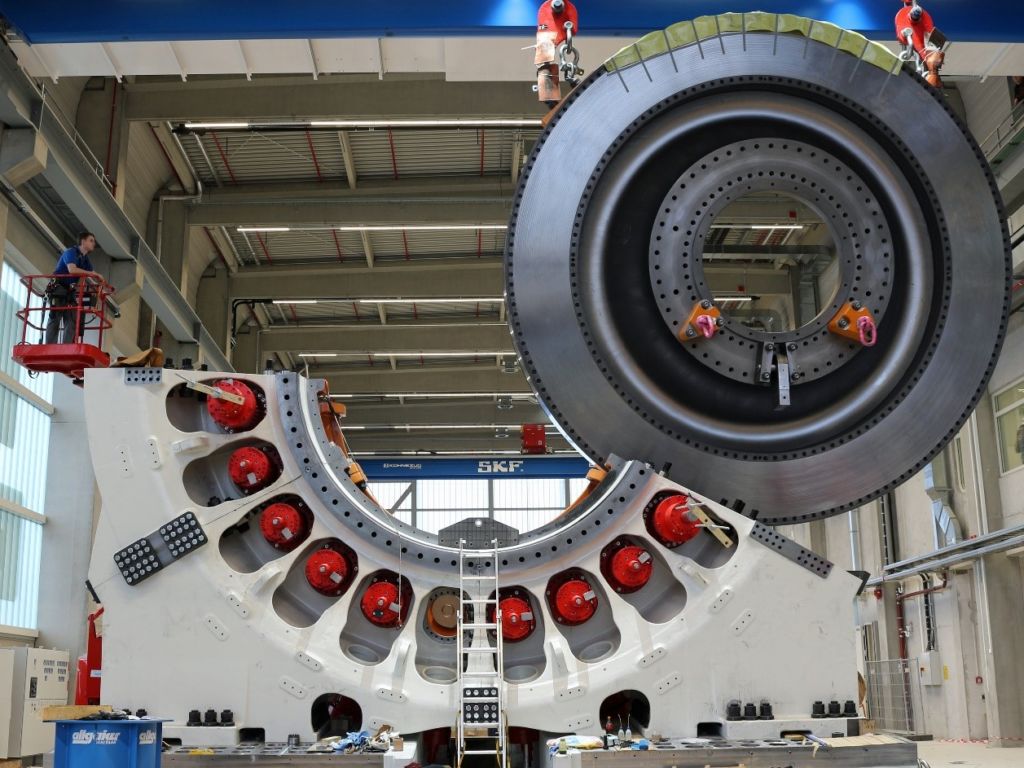 Speed up and streamline the testing process
And it is not just the amount of force or their size that makes the two new test rigs so useful. The processes of testing and researching are significantly improved. Indeed, the stress and strain that a wind turbine experiences over years of use are significant. The new test stations are able to subject a turbine bearing to the conditions it would face over a 20-year period. However, the new rigs condense this period of examination into a matter of months, or even weeks – speeding up the process of designing and releasing products.
To maximize efficiency, bearings of this kind should have a lifespan of 20 years or more.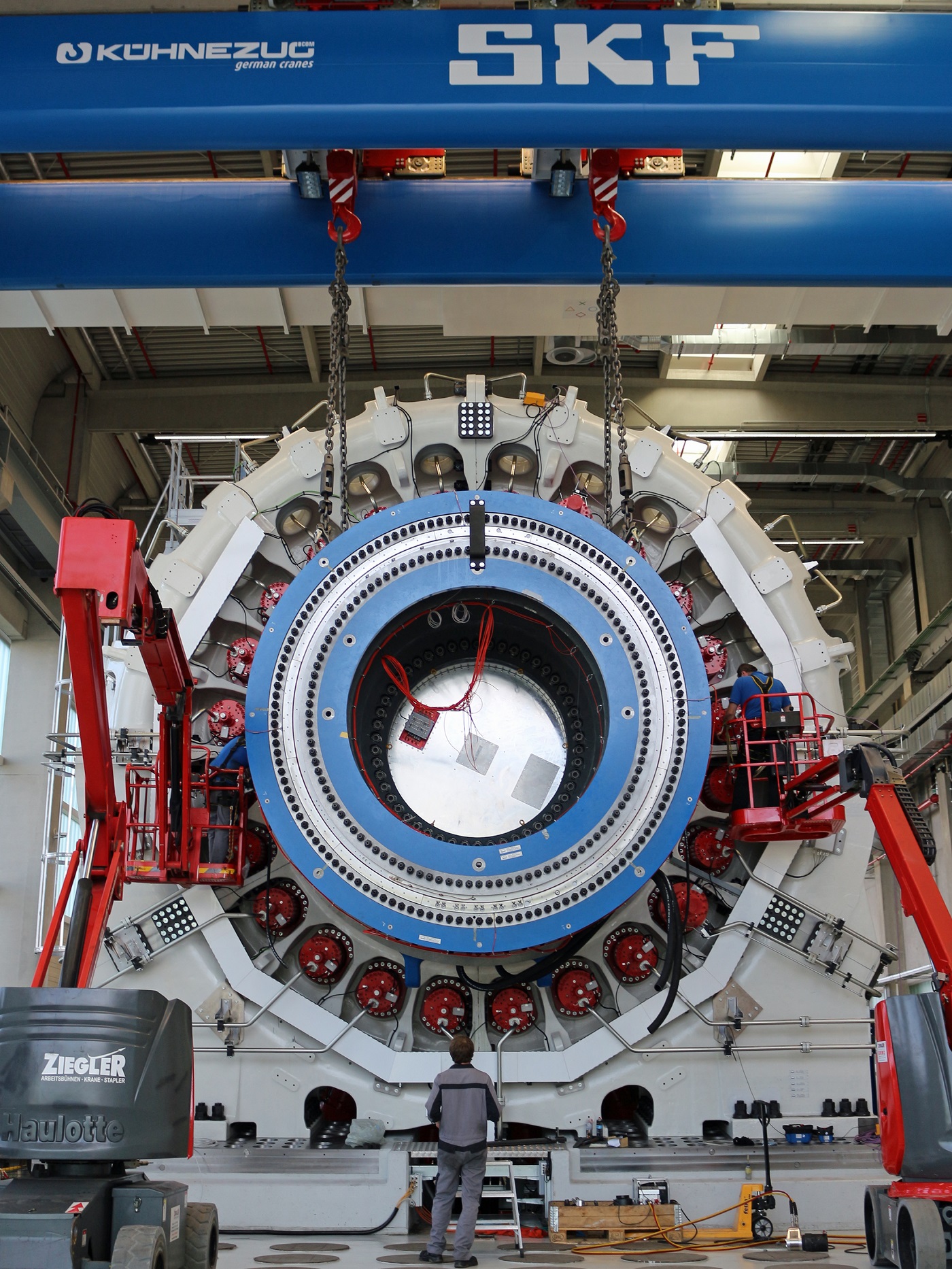 Waste heat doesn't go to waste
The new test rigs are expected to advance research capabilities and improve efficient product design. Heat recovery systems use waste heat generated by the stations. These additional functions provide engineers with insights for creating machinery that is more energy-efficient and more productive.
Up to the test for the future
Overall, this commitment and investment in building upgraded test stations for large-size bearings for wind turbines aims to take testing and the design process into a new era. The Bavarian Ministry of Economic Affairs, Energy and Technology has contributed €1.9 million to this project, while the German environment ministry provided €1.6 million. Ultimately, the project will help ensure that all wind turbine large-size bearings will be up the test for years to come.